Early next week, Liz and I are heading off to China for a long holiday. We're travelling for eight weeks, with only the loosest of itineraries. It's going to be an exciting adventure into the land widely regarded as having the worst toilets in the world.

Note: Artist's impression. Actual boat may vary.
Unfortunately, we're not really going to catch a slow boat there. Rather, we found incredibly cheap return flights from Sydney to Macau with Viva Macau. From our starting point in Macau, we plan to travel across most of the provinces in southern China over the following weeks.
Some might remember that I was learning Mandarin last year. My studies haven't really progressed very far. If I'm lucky I might manage to be understood while saying 'hello' or 'goodbye'. Anything more complicated, and I'm likely to get chased out of town for referring to somebody's mother as a horse. (Um, yeah, I guess that's an in-joke for Mandarin speakers.) Certainly, the language barrier is still going to be one of the biggest challenge in our travels.
I'll be trying to post pictures from the trip as we go. Watch my Flickr account for updates on that front.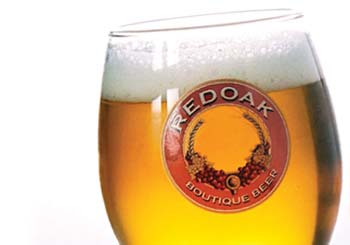 Join us for farewell drinks at Red Oak
If you'd like to see us off, Liz and I will be having will be some farewell drinks this Friday, 15 May at the infamous Red Oak Beer Café. We should be there from around 6pm if you want to catch up before we go.