Having picked up my new iPhone 4S last week, I was struggling to find what the physical difference was between my new phone and my friends' old (and oh so outdated) iPhone 4 models.
It turns out there is a physical difference. Can you spot it?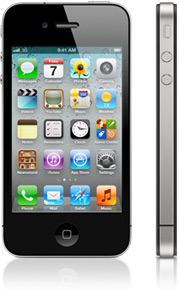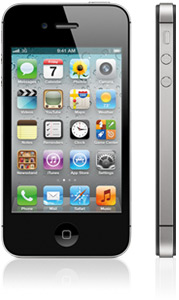 iPhone 4 vs iPhone 4S
The difference is in the antenna design. Like the Verizon CDMA iPhone 4, the iPhone 4S splits the antenna/frame near the top of both the left and right sides of the phone but no longer on the top. This also requires moving the mute switch on the phone slightly down.
Here's a highlighted version: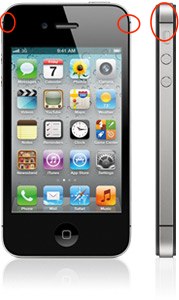 iPhone 4 vs iPhone 4S
I like to call the little black lines "racing stripes", since the iPhone 4S is (theoretically at least) much faster than the previous model.
Aside from this change in antenna design, the only other outward indicator I could see is the model number in very small print on the back.
Also: Three things about iOS 6