I just got back from a great week skiing in Thredbo. Contrary to what most people are saying, I found the snow not too bad at all.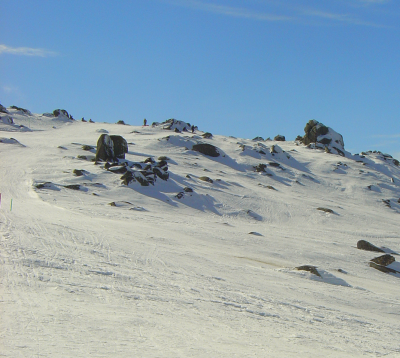 After this week, I think I can consider myself an intermediate skier. I can now get down all the slopes on the mountain with a minimum of fuss. It's easy for experienced skiers to point out problems with my style though, so I've still got some work to do.
With my new shiny Macbook Pro (more on that later), I will be organising my photos from the trip and they'll be coming soon to a website near you.